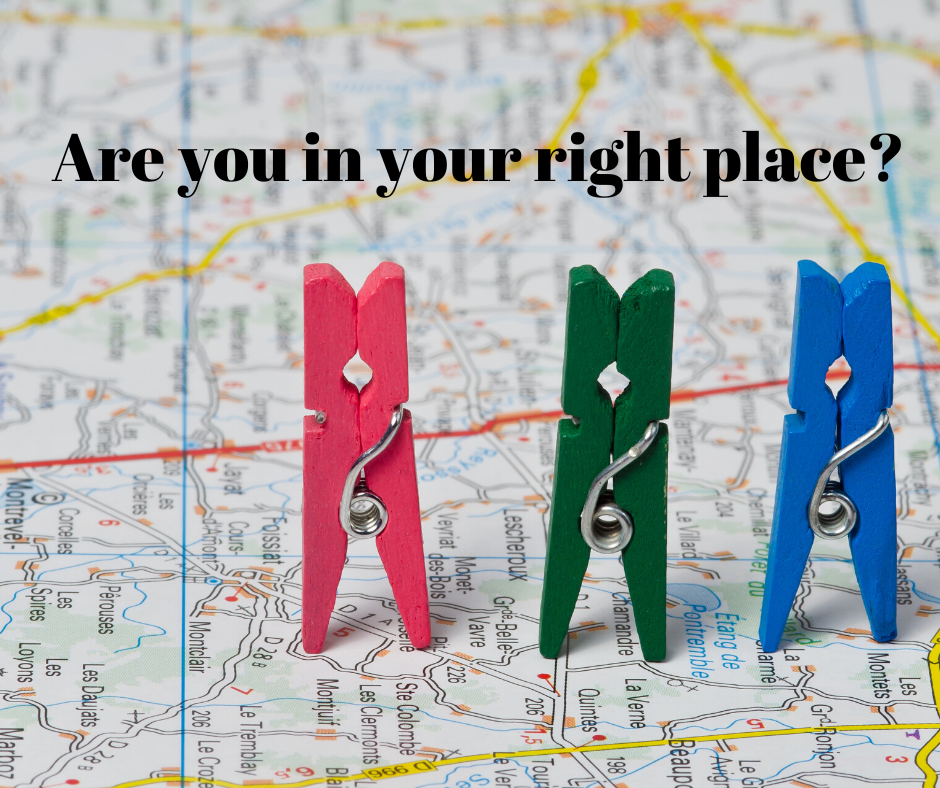 "In your right place" Workshop 25/04/2020
€125.00
The cost of this one day workshop is €125.00. A deposit of €50.00 to reserve your place.
Balance due on morning of course.
8 in stock
---
Description

Are you in your right place?

Right places exist in every aspect of our lives. We are in our right place if it meets our needs and we feel positive, valuable, and accepted. We need to feel that we are part of something, to belong, whether it's in our family, organisation, community, or country – it's one of our strongest human instincts. We all want the acceptance that comes from being part of the "insiders" rather than part of the "outsiders". Therefore finding your right place physically, mentally, emotionally and spiritually is a basic need. In this place we can feel comfortable, at peace and purposeful.

This One day workshop will explore and possibly shed new light on both our abilities and difficulties in finding our "right" place. Right places in our families, workplaces, relationships, counties, countries!  You may find it especially valuable if you are feeling "stuck", demotivated or even stressed by not knowing where your "right" place is. Sometimes trying to think our way through something that needs to be felt or experienced brings more questions than answers.

The opportunity to participate in this workshop will give you space, insight and freedom to look at where you are in your life from a different perspective. This type of work is used to hear the underlying messages; gain new understanding of what is keeping you stuck in past memories, trapped in repeating behaviours and patterns and confined by the feelings of negativity, unhappiness and dissatisfaction. Through the use of some simple group exercises you will get the opportunity to explore your "right place" and allow you to experience an awareness that can lead to change, freedom, purpose and fulfilment.

If you are interested in pursuing this opportunity to explore if you are truly in the "right" place then this workshop might be for you.  Please contact me.